Our milestones on the way to becoming your competent partner
ECO Pulse Amplifiers
Our ECO pulse amplifiers can be equipped with all KEM flow meters. The amplifier system includes a single tap and double tap for higher resolutions or bi-directional flow measurement with standardized push-pull output stage.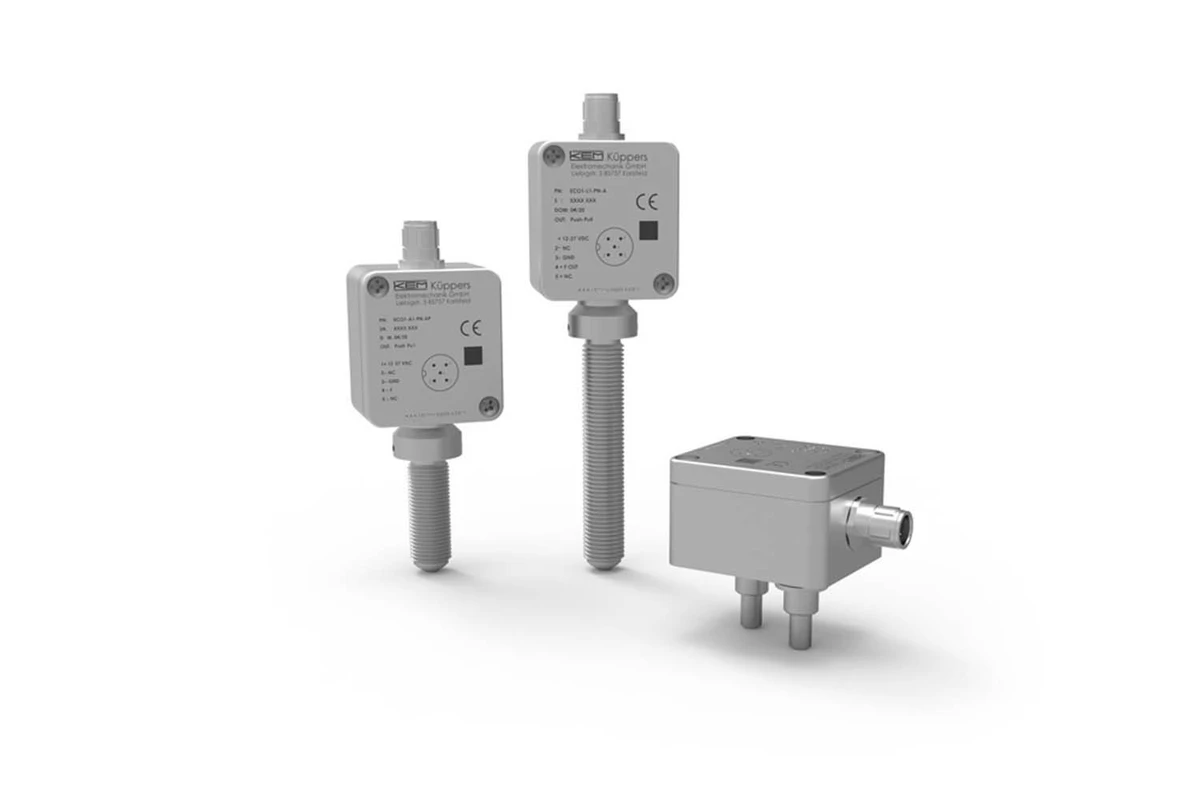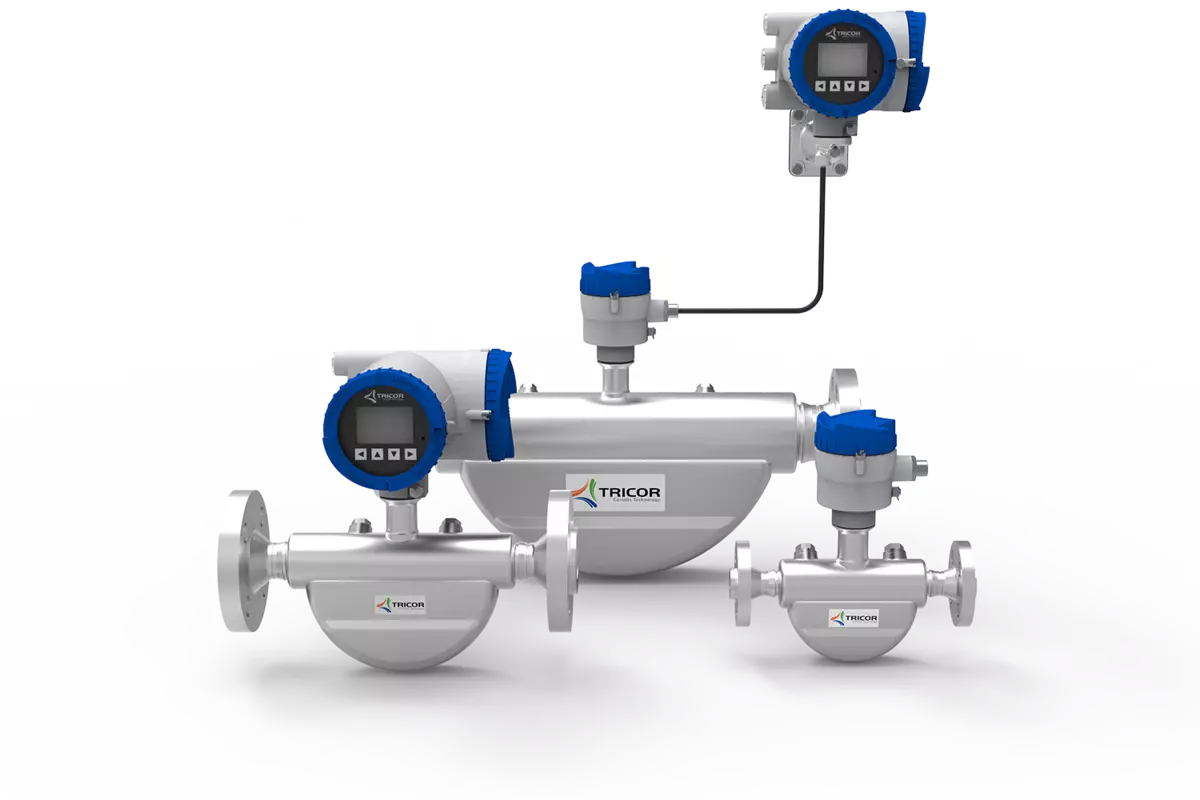 Introduction of the new TCM PRO Plus Series.
The mechanical design combined with sophisticated DSP technology is especially designed for applications where requirements for minimum installation dimensions are a decisive criterion. High zero point stability even under changing operating conditions and a fully welded design for use in challenging applications make the sensor concept the ideal flowmeter
Introducing the new TCD electronics with DSP technology.
With its user-friendly display, the multivariable DSP Coriolis transmitter TCD 9100 can output flow rate, total volume, density or temperature. It offers universal and configurable input and output options, as well as stable signal processing for demanding applications.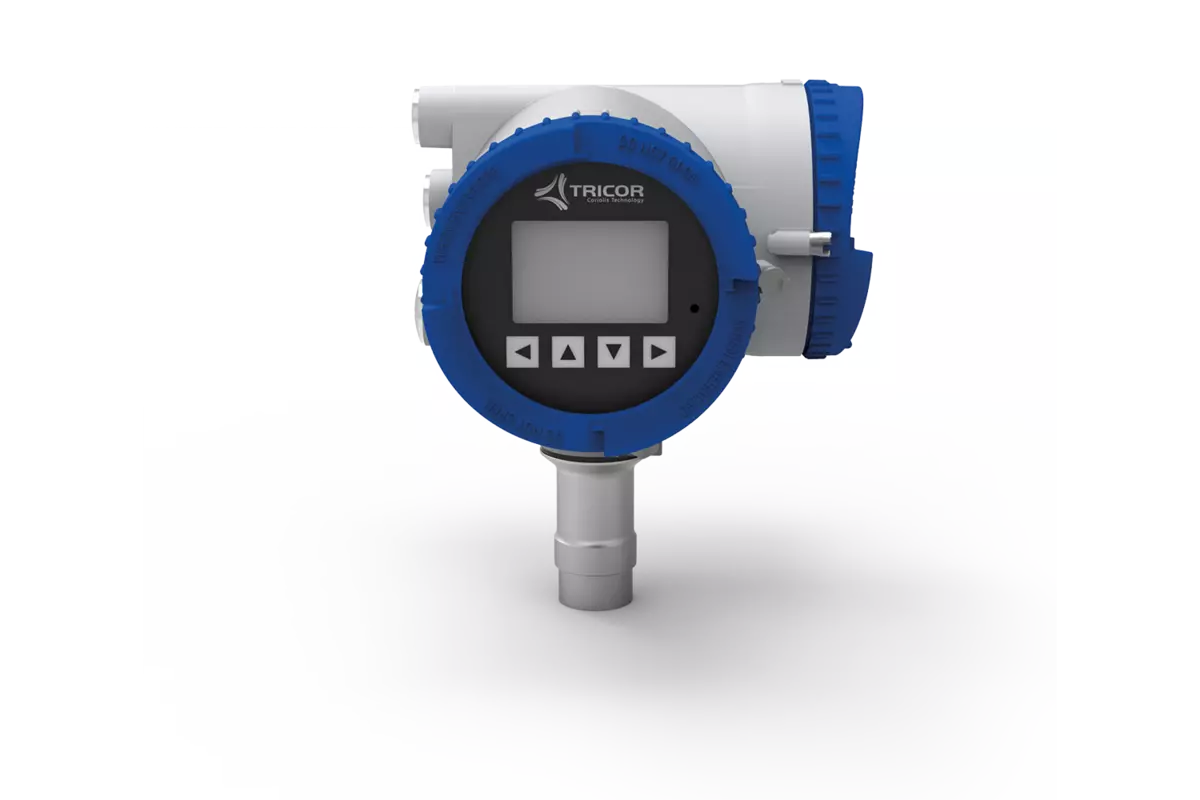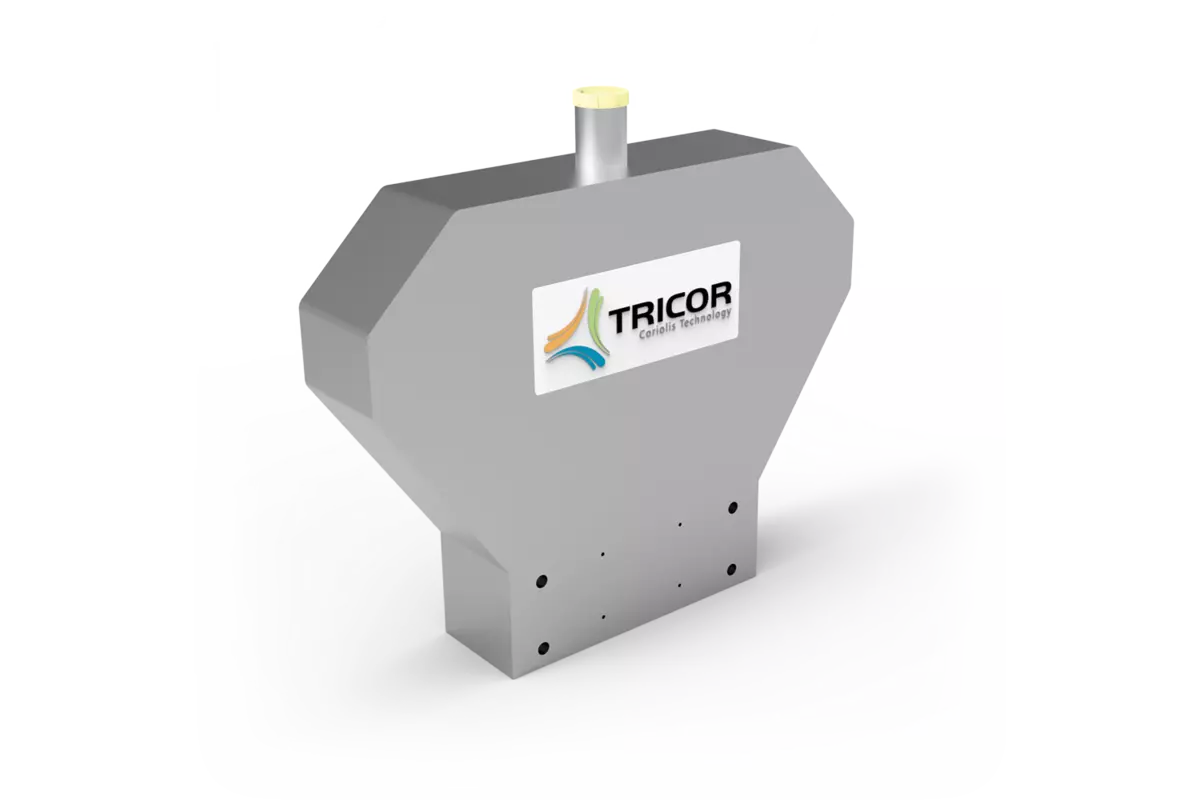 Introduction of the TCM high pressure version for H2- applications.
The TRICOR Coriolis high pressure mass flow meter is offered in three pressure ratings: 414 bar [6,000 psi], 690 bar [10,000 psi] and 1050 bar [15,200 psi].
The TCMH 0450 is the first Coriolis flowmeter in the world to be certified to MID-002/OIML137 for hydrogen applications.
TASI Flow Acquisition of LitreMeter and Vögtlin Instruments.
Construction of the KEM-TASI Flow Production Center Europe in Bad Kötzting (production area: 2,200 sqm).
KEM and AW-Lake Company are the first founding members of TASI Flow within the TASI Group.
KEM is a company of the globally operating TASI Group. The TASI Group combines renowned companies in three business areas: Automation Technology, Testing & Inspection and Flow Measurement Technology.
Since 2005 we were allowed to become part of the business unit TASI Flow Measurement Solutions. This combines the worldwide TASI expertise in the field of flow measurement technology.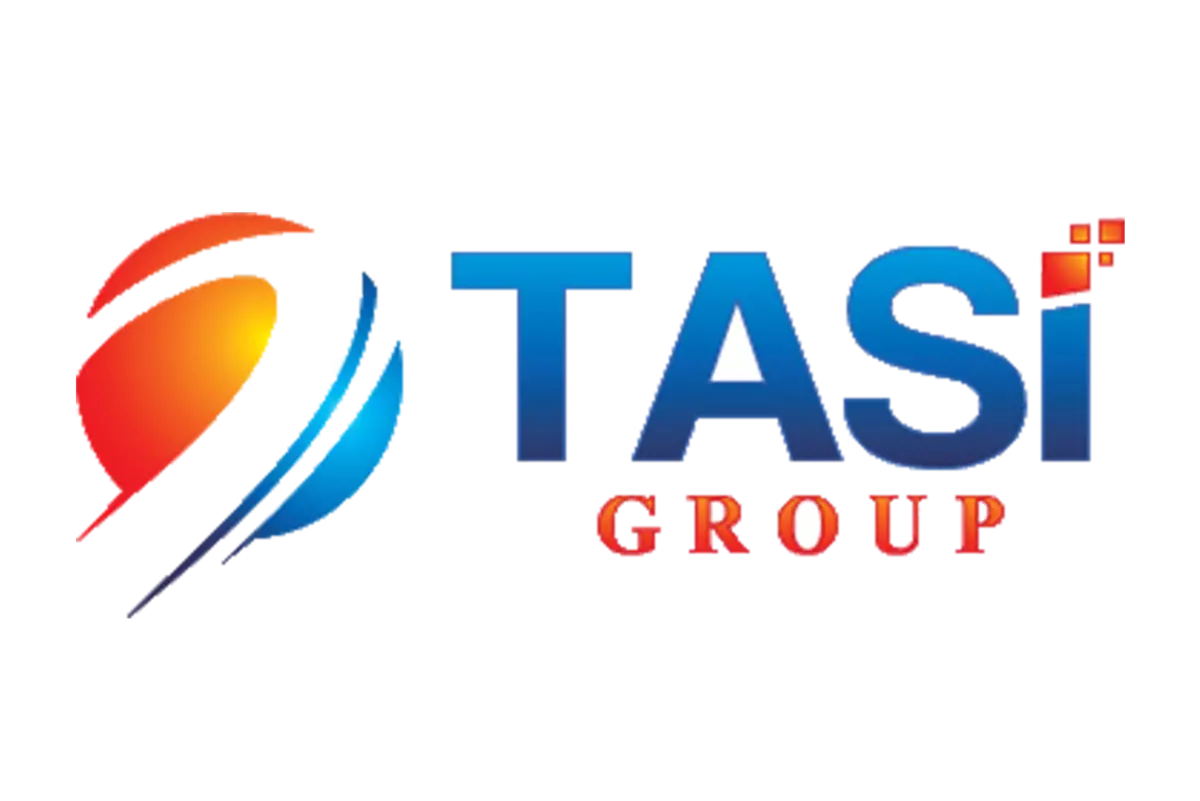 First Coriolis mass flow meter in a customer application.
Our TRICOR Coriolis mass flow meters revolutionized flow measurement technology significantly. The absolutely reliable and robust mass flow meters can be optimally adapted to any customer requirements. Direct measurement of mass flow, density and temperature can be performed simultaneously.
First Turbine Flow Meter (HM) in a gas and steam power plant.
In 1995, we were able to further expand our product portfolio. With the introduction of the turbine flow meter, it was also possible to carry out measurements of continuous and discontinuous volume flows. Turbine Flow Meters (HM) are meters that operate on the principle of the Woltmann vane meter. They record the volumetric flow rate in a pipeline through which flow passes via the average flow velocity.
These flow meters are mainly used in applications with lubricating and non-lubricating media.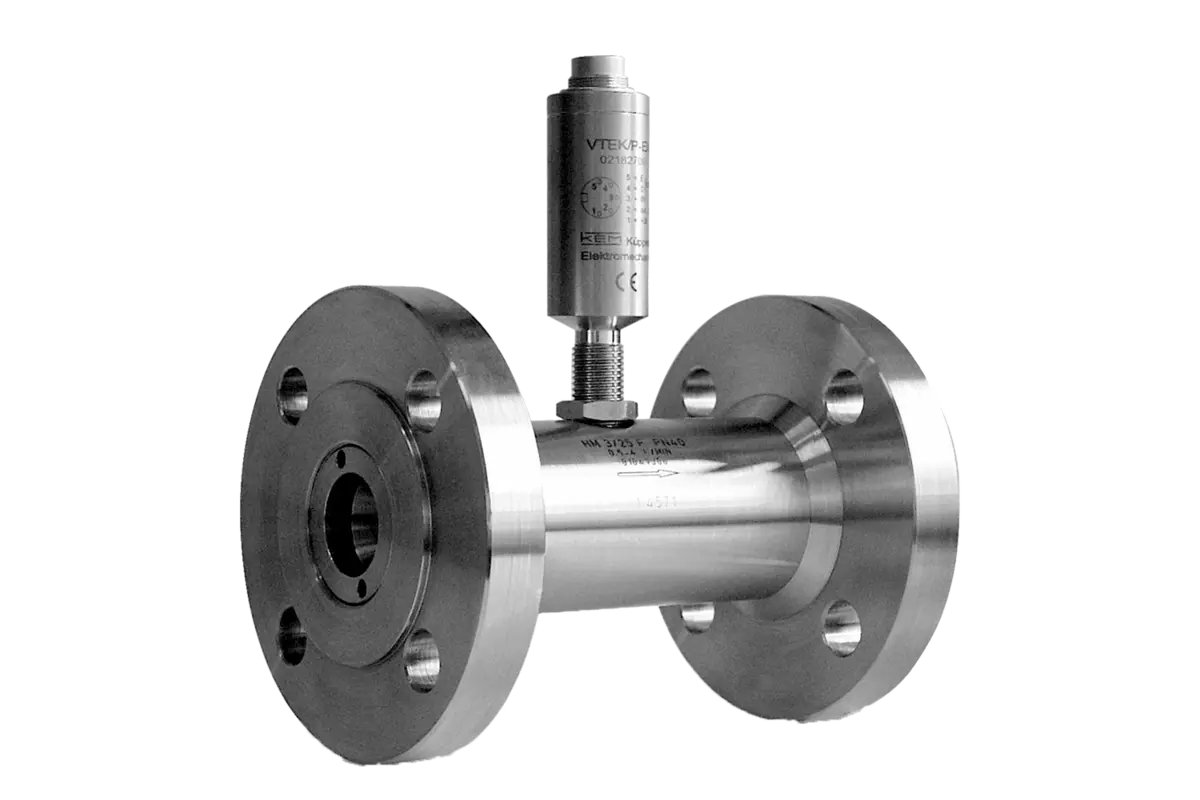 Certification of the quality management system according to ISO 9001.
We develop, produce and distribute products of the highest quality according to international standards and the requirements of our customers. In order to keep this promise, KEM has since operated a quality management system certified by TÜV Süd according to DIN EN ISO 9001-2015, which includes not only the products themselves, but also our entire process landscape, especially the processes within production.
Accreditation of the calibration laboratory by the German Accreditation Body according to ISO 17025.
We have been performing in-house calibration on our flow meters at the highest technical level since 1994. Thanks to the German Accreditation Body (DAkkS), the laboratory could be accredited by engineers, processes and measuring equipment according to the international standard DIN EN ISO/IEC 17025:2018. The calibration laboratory works with a high-precision load cell system. With accuracies of 0.05 percent for mass and 0.1 percent for volume of flowing liquids, KEM thus occupies a top position worldwide.
Even national testing laboratories use KEM flowmeters calibrated in this way for the worldwide accuracy calibration of their devices abroad.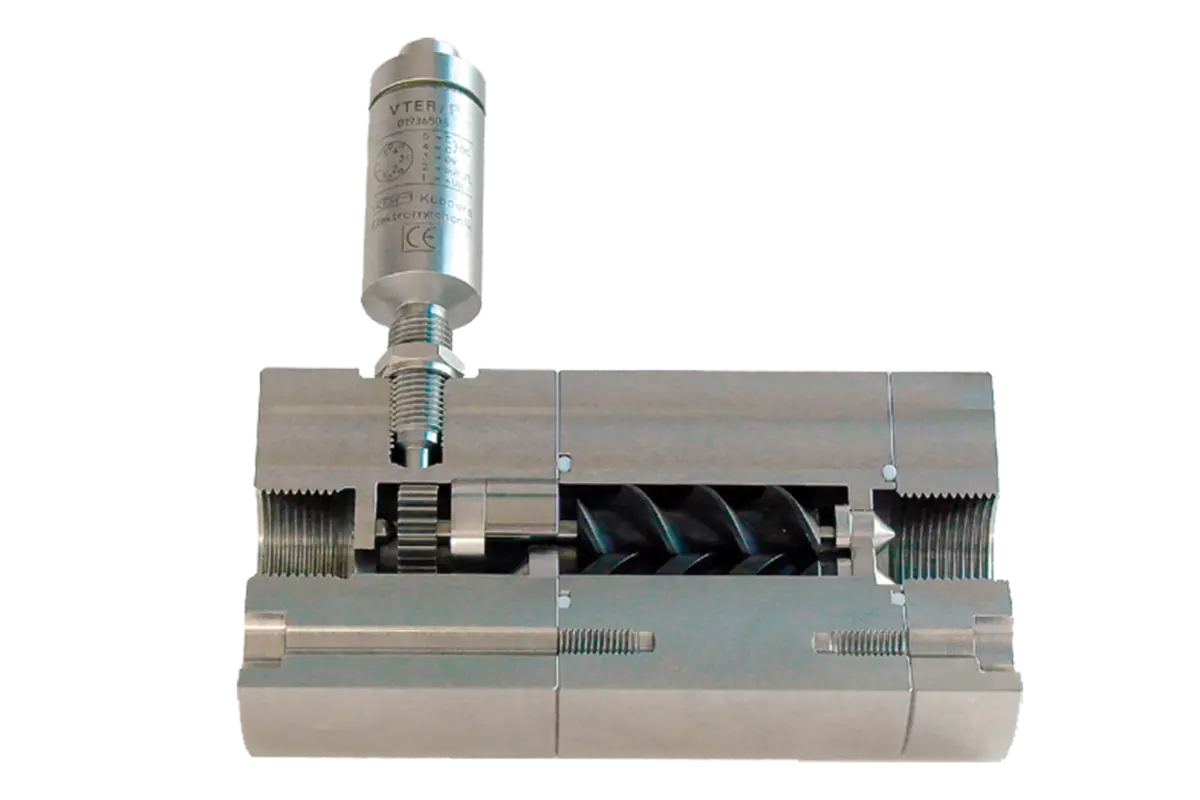 Market launch of the Helical Flow Meter (SRZ) product line.
In order to expand our product portfolio, we managed to introduce the Spindle Flow Meter product line for highly viscous and abrasive media. Helical Flow Meters (SRZ) are meters that operate on the positive displacement principle. These flow meters are particularly suitable for measuring highly viscous media due to their low pressure drop and low shear.
Start of construction and subsequent opening of the new production site in Bad Kötzting.
Soon the premises were too small. Due to the increasing number of orders, larger and larger quantities had to be produced. Consequently, a new production site was opened in Bad Kötzting. To this day, our employees manufacture the innovative flow meters in this factory building. In addition, our DakkS calibration center, quality assurance, warehouse & logistics, as well as order processing and purchasing are located here.
From the parental garage to a worldwide operating company.
KEM Küppers Elektromechanik was founded by Dipl. Ing. Karl Küppers.
Every company starts small. But if the advantages of innovation and new technologies are used skillfully, the company can grow very fast.
Our history has its origin in a garage in Dachau.
Through long tinkering, he succeeded in developing a precise flowmeter to help people perform accurate measurement tasks.
In 1965, he then founded KEM Küppers Elektromechanik GmbH in Dachau. Over the past decades, we have continued to develop and take on new challenges. As a result, the former family business has been able to grow and rise to become a medium-sized company operating worldwide.